Gold & Diamond Jewelry
Use the World's Most Popular Piece of Jewelry for a Loan – The Cartier Love Bracelet
Posted on May 13, 2016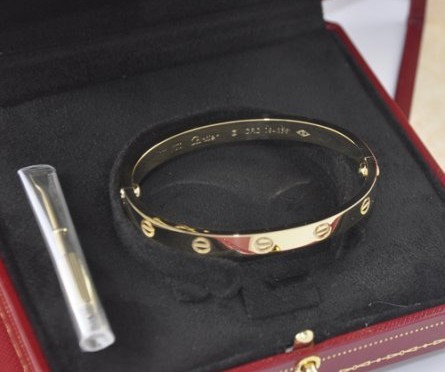 A recent study shows that the iconic Cartier Love bracelet is now the most popular jewelry accessory for women with Google searches average 353,000 per month. Local Costa Mesa pawnshop Jewelry-N-Loan purchases, sells, and loans on all Cartier jewelry and watches, including the Love collection.
The bracelet was designed by Aldo Cipullo for Cartier in 1969, and the line was only recently expanded to include watches, necklaces, earrings and rings. The Love bracelet is designed to be opened only by a special screwdriver, signifying permanence of love. The screwdriver can also be purchased as a necklace, with one person locked into the bracelet and the other holding the key around their neck.
Jewelry-N-Loan welcomes all styles of the love bracelet – white gold, yellow gold, pink gold and even platinum pieces can also include diamonds and gemstones. The experts at Jewelry-N-Loan in Orange County have the knowledge to loan against, purchase, and sell these popular and unique bracelets.
Stop in today at 1872 Newport Blvd. in Costa Mesa or call 949-645-0488.
Please check out the reference article at: Karus Chains
Summary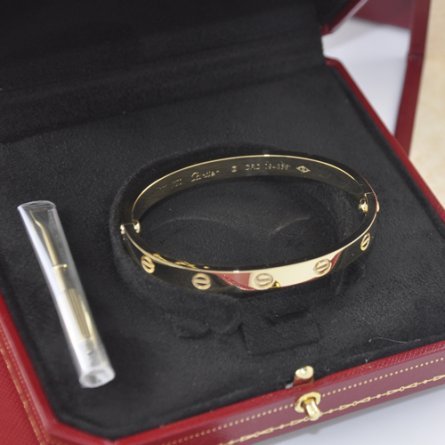 Article Name
Use the World's Most Popular Piece of Jewelry for a Loan – The Cartier Love Bracelet
Description
A recent study shows that the iconic Cartier Love bracelet is now the most popular jewelry accessory for women with Google searches average 353,000 per month. Local Costa Mesa pawnshop Jewelry-N-Loan purchases, sells, and loans on all Cartier jewelry and watches, including the Love collection. The bracelet was designed by Aldo Cipullo for Cartier in 1969, and the line was only recently expanded to include watches, necklaces, earrings and rings. The Love bracelet is designed…
Author
Publisher Name
Publisher Logo