Gold & Diamond Jewelry
What Kind of Gold Jewelry Do You Own? Bring it in to Jewelry 'N Loan
Posted on May 6, 2016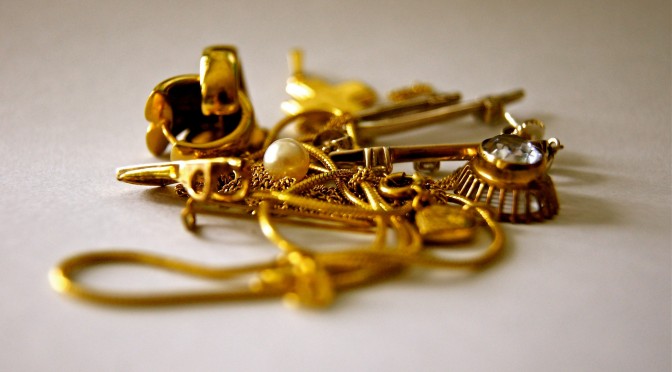 The pawnbrokers at Jewelry 'N Loan in Orange County, California loan against and purchase on all types of platinum and gold jewelry. Many clients who visit the pawn shop looking to sell or obtain a pawn loan on their jewelry may not be aware of what kind of gold they actually own.
The majority of jewelry is stamped with small letters and numbers that represent karatage. If you are curious about how much gold is in your jewelry, look for these small hallmarks.
22 karat gold contains 91.6% gold, as is usually stamped with 22K.
18 karat gold contains 75.0% gold and is either stamped with 18K or 750.
14 karat gold contains 58.5% gold and is either stamped with 14k or 585.
10 karat gold contains 41.7% gold and is usually stamped with 10K.
Platinum usually contains 95.0% platinum and is either stamped with PLAT or 950.
Other countries have various rules and regulations regarding their stamps, so the above is not a hard and fast rule around the world, but it is standard for US jewelers.
Obviously the value, durability, and color of your jewelry will vary depending on what karat of gold is in your jewelry. The pawnshop also works with gold and platinum coins and bullion and has the proper equipment to test gold to verify that the stamp is accurate and loan accordingly. Please visit with your jewelry, coins, or bullion today.
Summary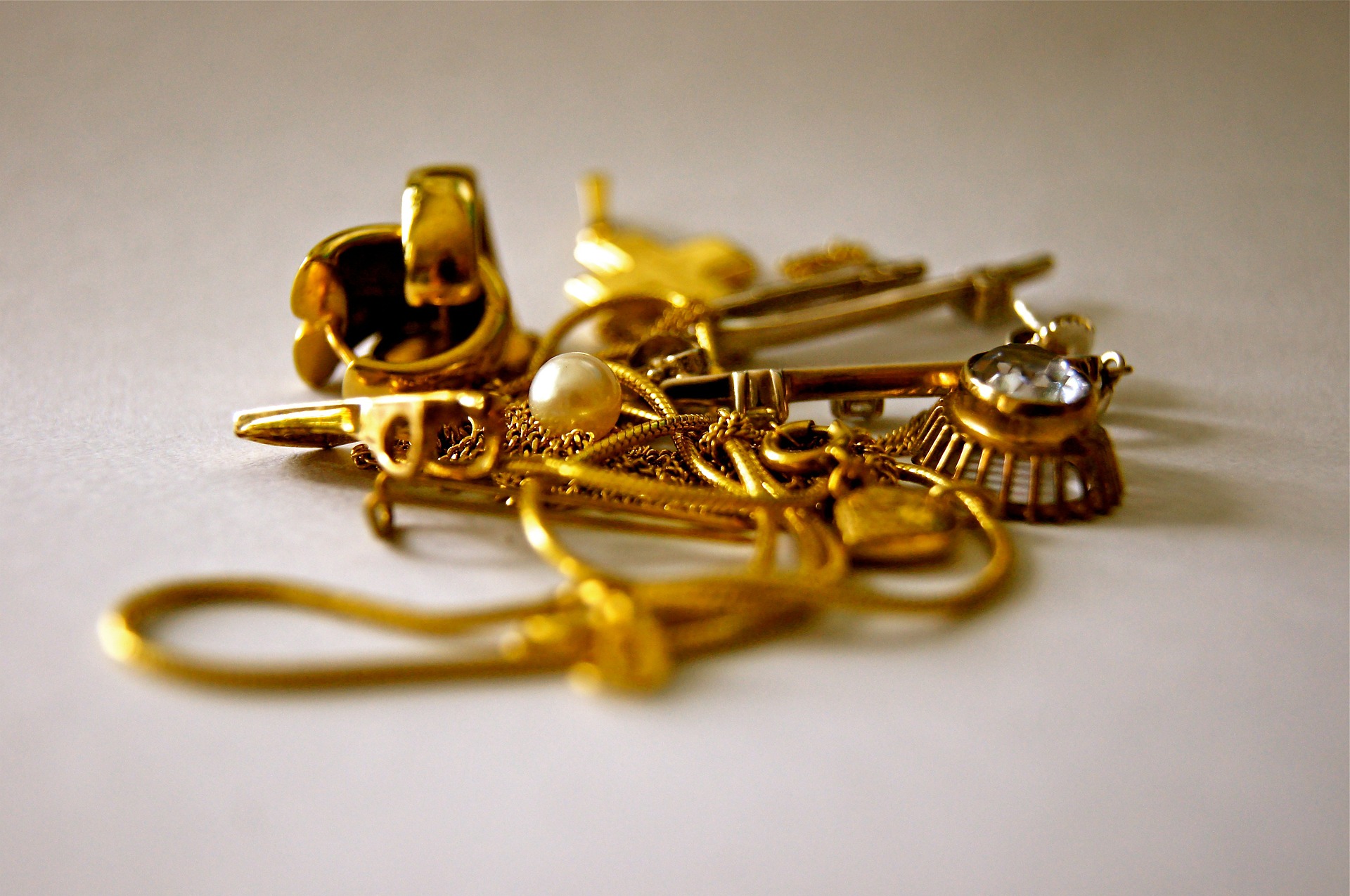 Article Name
What Kind of Gold Jewelry Do You Own? Bring it in to Jewelry 'N Loan
Description
The pawnbrokers at Jewelry 'N Loan in Orange County, California loan against and purchase on all types of platinum and gold jewelry. Many clients who visit the pawn shop looking to sell or obtain a pawn loan on their jewelry may not be aware of what kind of gold they actually own. The majority of jewelry is stamped with small letters and numbers that represent karatage. If you are curious about how much gold is…
Author
Publisher Name
Publisher Logo