Luxury Watches
Will The Luxury Apple Watch Spawn Collectors?
Posted on June 8, 2015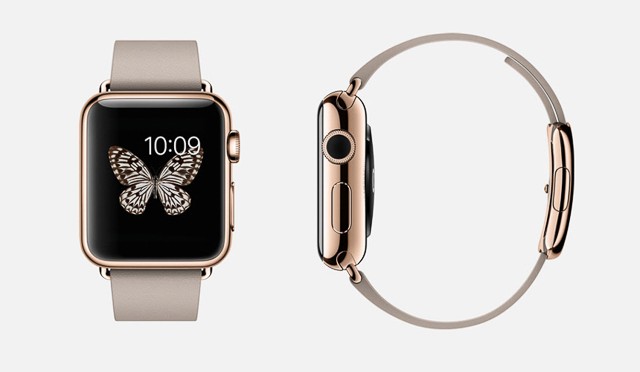 Apple ordered 5 million units of the Apple Watch for it's initial release. An estimated 17% of those units were the High-End luxury versions of the new tech watch, with prices ranging from $10,000 to $17,000. It's fairly easy to do that math on the pay day Apple is expecting to gain from the sale of these watches, but the question looms will they hold their value and spawn collectors like traditional luxury watch brands have?
Whether it's the Rose Gold encased Apple watch ($10,000) or the 38mm 18-carat yellow gold with red modern buckle ($17,000)…will these models become collectible the way say a Rolex Daytona is?
Probably not…just based on the fact that at it's core, it's still a tech device that will become outdated, so while some collector with money to burn might find it sentimental to wear the first version of the Apple luxury watch, the watch itself as a functional smart device will be outdated and somewhat useless by the time the even the 2nd version rolls out. Whereas a Rolex Daytona 10 or 20 years later…is still a Rolex Daytona. The tradition, the style, the craftsmanship will not go out of date, and as we've seen will sometimes increase greatly with age. That doesn't mean that there won't be some collectors of Apple's luxury watches, but there will be no such thing as a 'Vintage Apple Watch', because in the tech game…vintage means old and outdated.
There's no doubt that Apple is targeting the Luxury watch consumer with these high-end versions of their new device. Indeed, $10-$15,000 seems right in the ball park of what many collectors would pay for a luxury watch, and sometimes thousands of dollars more. However, as any iPhone owner knows, the next version of the Apple Watch is probably only 12 – 18 months away. When that day happens, many might be stuck owning an expensive conversation piece with out of date technology and no resale value, instead of a vintage or collectible piece gaining value and popularity with age.
Summary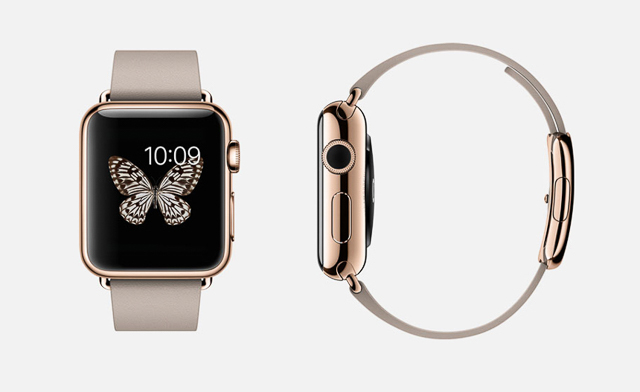 Article Name
Will The Luxury Apple Watch Spawn Collectors?
Description
Apple ordered 5 million units of the Apple Watch for it's initial release. An estimated 17% of those units were the High-End luxury versions of the new tech watch, with prices ranging from $10,000 to $17,000. It's fairly easy to do that math on the pay day Apple is expecting to gain from the sale of these watches, but the question looms will they hold their value and spawn collectors like traditional luxury watch brands…
Author
Publisher Name
Publisher Logo