Luxury Watches
Superhero Watches: Rolex Batman vs. Rolex Hulk
Posted on February 9, 2020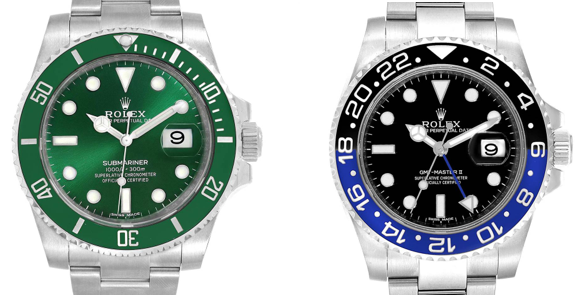 As the largest luxury watch brand in the world, Rolex is admired by watch enthusiasts for its craftsmanship and quality. Rolex has set impeccably high standards and continues to make top-selling references that dominate the market each year, making these watches a surprisingly strong investment. One especially notable trend in the market – Rolex's black and blue GMT-Master II, known as the Batman, and green Submariner, known as the Hulk.
The Batman GMT-Master II
In 2007, Rolex introduced the ceramic bezel insert to its GMT-Master II line. While it is considerably more scratch resistant than aluminum, which was previously used, Rolex faced difficulty creating the red color in ceramic for its iconic red and black bezel, and so the black and blue version was introduced instead in ceramic in 2013. The model soon after became known as the Batman.
Recently, Rolex issued an updated version of the Batman, with an upgraded caliber and five-piece, link-style Jubilee bracelet. Batgirl has become its moniker.
The Hulk Submariner
One of the most popular Rolex models, the Submariner, is favorited by many for its streamlined sportiness and durability. Rolex released its predecessor to the 50th anniversary edition Submariner in 2010. While the anniversary model featured a green aluminum bezel and black dial, the new creation doubled down on Rolex's signature color, with a green ceramic bezel and metallic green dial.
Why are the Rolex Hulk and Rolex Batman So Popular?
First-time Rolex buyers and collectors alike flock to these colorful iterations of classic models because they are unique and add flair to an otherwise relatively common high-end watch. The two-tone bezel and the rich green ceramic bezels add flash and a uniqueness to the wearer's wrist, respectively. These two watches have become increasingly in-demand and rare on both the primary and secondary markets, causing them to sell sometimes thousands above the MSRP!
At Jewelry-N-Loan, we specialize in a variety of luxury watch brands including Rolex, Cartier, Patek Philippe and Audemars Piguet, and offer our customers a wide selection of merchandise for sale at prices typically reserved for dealers in the trade. Whether you are looking to buy, sell or lend against a fine timepiece, contact us today!
Summary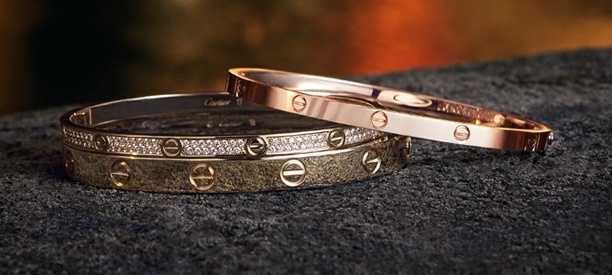 Article Name
Superhero Watches: The Batman vs. The Rolex Hulk
Description
Compare two famous Rolex watches: Rolex's black and blue GMT-Master II, known as the Batman, and green Submariner, known as the Hulk and discover why they are so popular.
Author
Publisher Name
Publisher Logo