Luxury Watches
The Heuer Autavia Driver Kit
Posted on February 18, 2015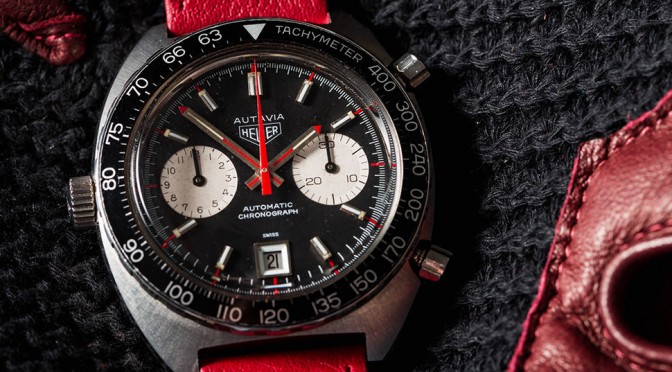 Great article about this beautiful collector's edition Tag Heuer on gearpatrol.com
A MOTORSPORT-INSPIRED CARRY
Timekeeping Selects: The Heuer Autavia Driver Kit
In the spirit of exploration, we've brought back our popular (and completely sold out) series, 
Timekeeping Selects
 — a partnership with 
Analog/Shift
, the New York-based purveyor of vintage watches. As before, we've done the legwork for you, scouring sources to find cool, unique old watches with impeccable authenticity — all serviced and ready to wear. To mark the new year we've invigorated the series with a special twist: this time, each watch includes several handpicked accessories for a complete ready-to-go kit, with each item selected to pair with the watch. Each week, we'll bring you a new watch across a wide variety of price ranges paired with its matching accoutrement (both vintage and new). Because these watches are more than just ways to tell time — they're each representatives of a distinct way of life. Say hello to your new carry.
June 19, 1966. Le Mans, France – After 24 grueling hours of auto racing, three Ford GT40s crossed the finish line of the most revered race in Motorsports, the 24 hours of Le Mans. It was the first time in history that an American automobile won the race, and it opened the eyes of the world to the burgeoning force of American Motorsport. The next three years, Ford cars would claim the checkered flag at Le Mans, cementing Ford as an undeniable force in race car engineering and performance. Ford's four-year reign at Le Mans created a new cultural milieu: Almost overnight, Americans began paying attention to Motorsport, turning what had been a relatively obscure sport with a cult following into a household enthusiasm. Suddenly, racing was on everyone's mind, the drivers of the day out-shining even the most dazzling Hollywood stars. Racing was now an American pastime.
Summary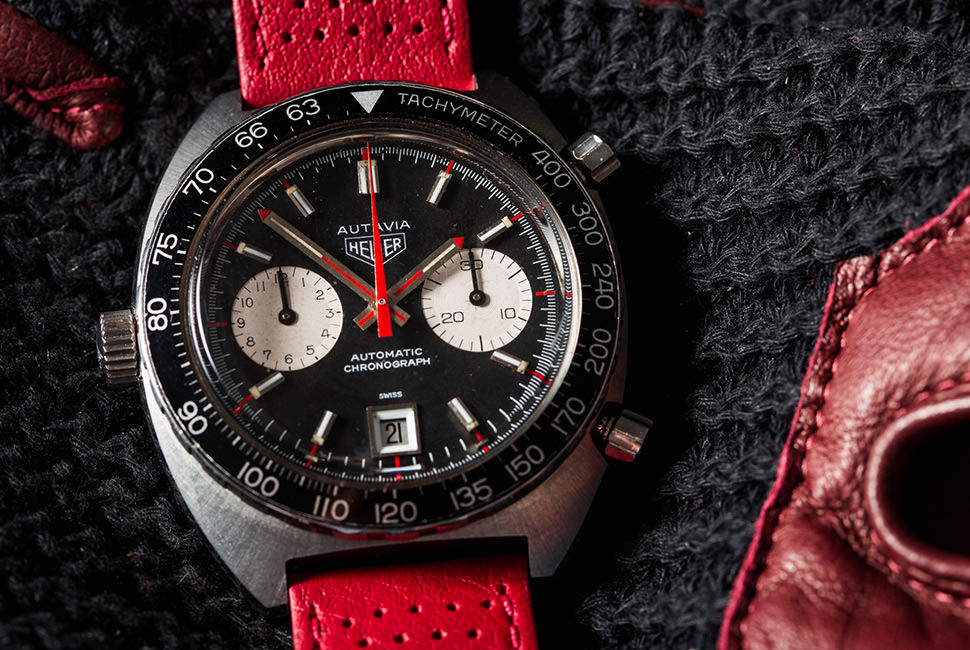 Article Name
The Heuer Autavia Driver Kit
Description
Great article about this beautiful collector's edition Tag Heuer on gearpatrol.com A MOTORSPORT-INSPIRED CARRY Timekeeping Selects: The Heuer Autavia Driver Kit WATCHES By GEAR PATROL on 3.10.15 Photo by HENRY PHILLIPS In the spirit of exploration, we've brought back our popular (and completely sold out) series, Timekeeping Selects — a partnership with Analog/Shift, the New York-based purveyor of vintage watches. As before, we've done the legwork for you, scouring sources to find cool, unique old watches with impeccable authenticity — all serviced and ready…
Author
Publisher Name
Publisher Logo