Luxury Watches
How To Trade Watches Versus Buying Them
Posted on March 2, 2015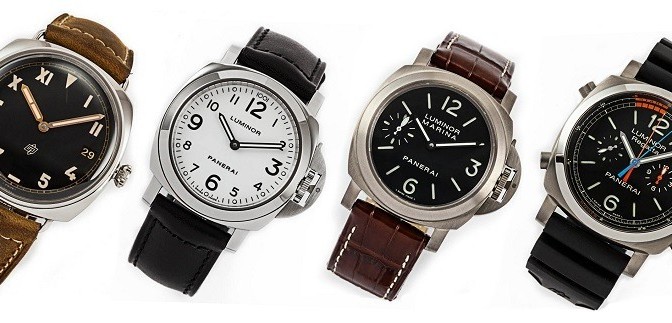 A great article from the wonderful site ablogtowatch.com about trading watches versus buying them.  There is a large market for this with watch collectors and brokers online and out in the real world.  If you're looking for a safe, secure and knowledgeable person to trade with you should definitely call or come by Jewelry-N-Loan in Costa Mesa, CA.  We trade, buy, sell and make loans on beautiful vintage and pre-owned luxury watches, diamonds and jewelry.  Our reputation, expertise and prices can't be beat anywhere else in Orange County or throughout Southern California.  Stop by Jewelry-N-Loan today.
From ablogtowatch.com:
If you are a serious watch collector, then at some point, you'll be faced with the ability to trade versus buying or selling watches in your collection. Trading watches will appeal to owners who wish to exchange a current watch for a desired watch. As an alternative to the buy/sell cycle and rental schemes, trading watches will interest those who prefer to experience variety, while owning their watches and working within a limited budget. The idea of trading is familiar to those who may have swapped baseball cards, comics, or coins; convert what you have into what you want. As the luxury watch hobby expands into the mainstream of popular culture, many owners are beginning to explore the potential of the "watch trade" concept. Before testing the waters, trade-seekers can empower themselves and maximize enjoyment by acting with facts in hand.
The Yardstick: Factors to Consider Before Trading
Whichever trade type an owner decides to pursue, it is important to keep three core concepts in mind: value, purchasing power, and flexibility. The best trade for an individual will be the one that maximizes his ability to preserve value while providing the greatest purchasing power andflexibility in trade and payment options.
Value is a broad concept, but it boils down to the security of an owner's investment in a watch. For example, trading ensures that an owner continues to hold a durable asset with value while renting does not. When trading, collectors always have the options to change their minds and hold the watch or to sell for cash. Renters do not.
Purchasing power concerns a trading owner's ability to obtain more for his watch than when opting to sell. Pre-owned specialists frequently offer more value for a trade than for outright purchase of the same watch. And the purchasing power of a trade is greater due to the ability of both parties to obtain desired pieces with fewer or no income and sales tax consequences.
Finally, flexibility in selection, repayment, and holding timeframe – there's no mandatory "return" date – affords traders far more opportunity to evaluate a watch than a rental service can economically permit. Rented watches are the proverbial carriage that turns into a pumpkin. Traders must make a larger upfront commitment to purchase a first watch, but once purchased, a watch can be converted into cash or another watch of equal value.
Read the full original article on ablogtowatch.com
Summary

Article Name
How To Trade Watches Versus Buying Them
Description
A great article from the wonderful site ablogtowatch.com about trading watches versus buying them.  There is a large market for this with watch collectors and brokers online and out in the real world.  If you're looking for a safe, secure and knowledgeable person to trade with you should definitely call or come by Jewelry-N-Loan in Costa Mesa, CA.  We trade, buy, sell and make loans on beautiful vintage and pre-owned luxury watches, diamonds and jewelry.  Our…
Author
Publisher Name
Publisher Logo