Luxury Watches
How Much Is Your Watch Worth?
Posted on December 3, 2013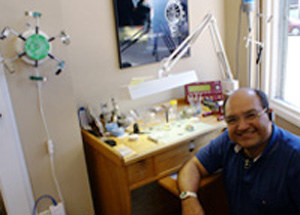 Just how much is your watch worth?  You know it's worth something just by the name…Rolex, Tag Heuer, Breitling, Omega…but how much?  That watch that was handed down to you from a loved one, or discovered at an estate sale or gifted to you from an admirer, there are several determining factors in finding out what it's worth.
The first and most obvious is to know exactly what you have.  The brand, and sometimes model, might be easy to learn, but how about the year, the materials, the features, the condition?  Furthermore, the rarity of this particular watch?  What makes it special beyond the value you place on it?
At Jewelry-N-Loan we have decades of experience with luxury timepieces and an extensive knowledge on all of the factors mentioned above.  We can appraise it for you, and tell you exactly what you have.  Once we let you know the value, we can discuss with you options for selling, trading or getting a collateral loan on your luxury item.
Jewelry-N-Loan takes the time to carefully evaluate the specific needs of each customer and recommend an appropriate solution to benefit all parties involved, even if that means passing on a deal. You won't find a more "even-handed" and honest approach when buying, selling or borrowing on precious watches, diamonds, and jewelry.
If you want to learn more, please call us today at (949) 645-0488, or come by our shop at 1872 Newport Blvd. in Costa Mesa, CA in the heart of Orange County.  Our friendly shop is centrally located, and easily accessible from Los Angeles, San Diego and all other locations throughout Southern California.
We hope to hear from you soon!
Summary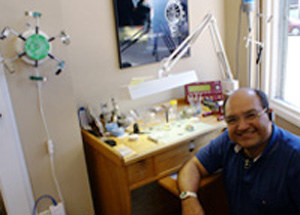 Article Name
How Much Is Your Watch Worth?
Description
Just how much is your watch worth?  You know it's worth something just by the name…Rolex, Tag Heuer, Breitling, Omega…but how much?  That watch that was handed down to you from a loved one, or discovered at an estate sale or gifted to you from an admirer, there are several determining factors in finding out what it's worth. The first and most obvious is to know exactly what you have.  The brand, and sometimes model,…
Author
Publisher Name
Publisher Logo