Luxury Watches
How Much Is My Luxury Watch Worth?
Posted on June 27, 2015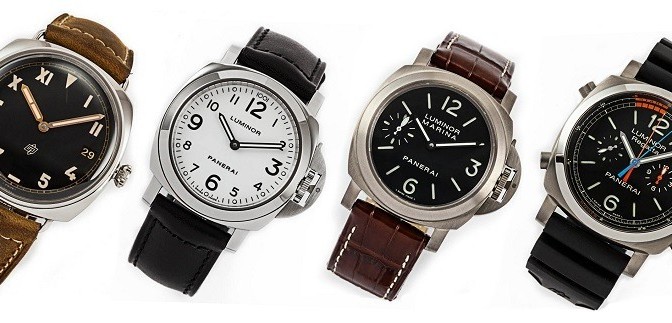 All luxury watches carry some value, and can be a smart investment. However, when you're assessing how much your luxury watch is worth, there are several factors to keep in mind.
First, the brand and model of your watch. Each brand such as Cartier, Rolex, Omega, Breitling and others carry it's own value based on history, quality, craftsmanship and collectability. Additionally the various models within each brand also have their own individual values.
Next, the condition of your watch. Scratches, markings, or dings, as well as any restorations or non-original parts can affect the value of the watch.
Another aspect would be the Age or Year of the Watch Model. Most new watches lose value as soon as they're used, but some vintage luxury watches carry increased values based on their rarity or any special aspects from that model year.
Lastly, do you have the watch box and papers. If your watch has original box and papers certifying it as original, it can increase the resale value of your luxury timepiece.
Knowing these few things about your watch, can help you get a fairly accurate assessment of the value, and be of great help if you ever need to sell or get a loan against it.
Jewelry-N-Loan in Costa Mesa, CA employs full time master watchmaker and has decades of experience in dealing with luxury watches of all brands. The expert staff at Jewelry-N-Loan can help you assess and understand the value of your timepiece and if needed, help you procure a collateral loan on it, or buy your luxury watch outright. If you're interested in a consulation on your luxury watch, call Jewelry-N-Loan today, or stop by the shop on Newport Blvd. in Costa Mesa in the heart of Orange County.
Summary

Article Name
How Much Is My Luxury Watch Worth?
Description
All luxury watches carry some value, and can be a smart investment. However, when you're assessing how much your luxury watch is worth, there are several factors to keep in mind. First, the brand and model of your watch. Each brand such as Cartier, Rolex, Omega, Breitling and others carry it's own value based on history, quality, craftsmanship and collectability. Additionally the various models within each brand also have their own individual values. Next, the…
Author
Publisher Name
Publisher Logo