Luxury Watches
Collecting Vintage Omega Watches
Posted on February 13, 2015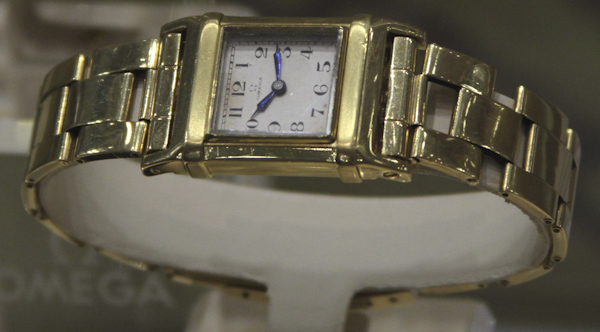 A fun article from Ariel Adams on ablogtowatch.com about a passion for vintage watch collecting…specifically Collecting Vintage Omega Watches
I've long felt that Omega, while well known and very respected, has been a relatively under appreciated brand among vintage collectors. That's not to say they aren't popular as collectibles, just that they are undervalued. Vintage Omegas are exceptionally good timepieces that are reasonably priced in today's market; even the most valuable and rare Omegas won't compete with the likes of Rolex and Patek, even if they are comparable in quality. While I feel this is a real shame, considering how good these watches are, it does mean that collectors have access to a wide variety of interesting pieces for reasonable money. It's also a great introductory brand for a budding collector – they are easy to find, easy to service and get parts for, are reliable and well made, and generally nice watches to wear on a daily basis.
The Brand and the History
Omega began as an assembly "Comptoir" in La Chaux de Fonds, Switzerland. Louis Brandt founded the company in 1848 as a workshop that assembled pocketwatches and distributed them in several countries. The name Omega didn't come about until 1894, by which time Louis' sons Cesar and Louis-Paul had converted the workshop into a small manufacture in Bienne. Omega wasn't a brand, initially; it was a movement calibre – a pendant-wound pocketwatch calibre that utilized streamlined construction techniques and interchangeable parts for a reliable and easy-to-service mass-produced design. Soon Omega calibres became a worldwide success, so much so that all watches produced by the company were branded Omega from 1903 onward. The Omega calibre was so successful and well designed that it was produced (for pocketwatches) until 1967!
Over the years Omega has been known as a brand that produced reliable and accurate watches for a wide market. In the early decades they were leaders in the production of class-winning chronometers, in both pocket and wristwatch calibres. Before the abolition of competition in chronometer trials in the 1970s, Omega was a record holder in several categories, and was one of the largest producers of mass-produced series chronometer movements in the world (until Rolex took that crown). They were also well known for being the official Olympic timekeeper from 1932 onward, and created many innovative sports timing mechanisms over the decades.
The most significant and best-known Omega models emerged in the 1950s – the Constellation chronometers, the Speedmaster chronographs, and the Seamaster dive watches. Today these three models are the top level of Omega collecting. The company's real claim to fame was the selection of the Speedmaster chronograph by NASA for use in the space program in 1965 after a series of grueling tests. In 1969 it became the first watch on the Moon, worn by Buzz Aldrin on the surface (Neil Armstrong left his in the lander as a backup clock, a testament to how much faith they put in the Omega). Since 1969 the Speedmaster Professional (as it became known after it was selected by NASA) has become the best known, most collectible and most desirable Omega out there, thanks in no small part to Omega's continuing marketing touting their participation in the Apollo landings (and countless limited editions to honor the fact).
Read the Original Article at:  http://www.ablogtowatch.com/collecting-vintage-omega-watches/
If you're looking to build your own collection of Omega watches, make sure to contact Jewelry-N-Loan for our vast selection of Omega watches and more.  We have over 50 years combined experience in the buying, selling and restoring of vintage luxury watches.  Our shop is located at 1872 Newport Blvd. in Costa Mesa, CA centrally located in Orange County.  Come by today, or call us at 949.645.0488 for more detailed information.
Summary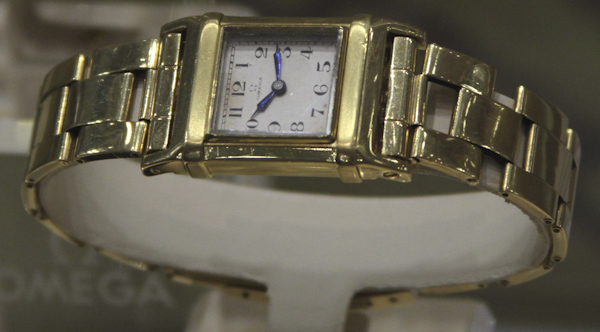 Article Name
Collecting Vintage Omega Watches
Description
A fun article from Ariel Adams on ablogtowatch.com about a passion for vintage watch collecting…specifically Collecting Vintage Omega Watches I've long felt that Omega, while well known and very respected, has been a relatively under appreciated brand among vintage collectors. That's not to say they aren't popular as collectibles, just that they are undervalued. Vintage Omegas are exceptionally good timepieces that are reasonably priced in today's market; even the most valuable and rare Omegas won't compete…
Author
Publisher Name
Publisher Logo