Diamonds
Pre-Owned Engagement Rings: Reasons To Say Yes!
Posted on August 17, 2015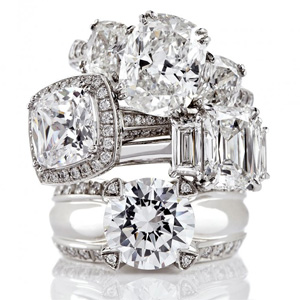 An engagement ring is always and important and meaningful purchase. Just like all relationships, every one can be different. They come in all shapes, sizes and styles. A vintage or pre-owned engagement ring, is a great way to find a unique and stylish ring that gets you more value for your money. There are several reasons to say yes to pre-owned rings:
One-Of-A-Kind. Vintage rings provide a uniqueness that can't be found in new rings, along with style and craftsmanship that is difficult to find in today's market. This can add glamour and a wonderful story to your purchase.
Value. Engagement rings retain as little as 30% of their value once they become second-hand. This mostly, has nothing to do with the quality of the ring. Which means you can get an incredible value on a vintage or pre-owned ring and purchase something that may have been out of your range brand new.
Quality. Fine gemstones and the metals used in their settings are some of the most durable materials on earth. Meaning that the quality of a pre-owned or vintage ring can be as good as any brand new ring purchased. That, combined with the unique style and value mentioned above, make a pre-owned ring a very good choice that you should say yes to when considering purchasing an engagement ring.
Jewelry-N-Loan in Costa Mesa, CA specializes in fine jewelry and luxury watches, including beautiful pre-owned engagement rings and other diamond jewelry. Also, if you're a person looking to sell an engagement ring, or get a cash loan on it, Jewelry-N-Loan can help. Our shop at 1872 Newport Blvd., is easily accessible from anywhere in Orange County.
Summary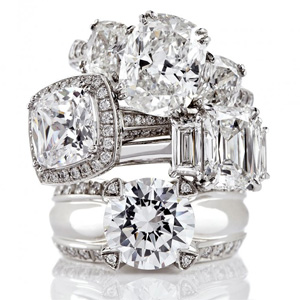 Article Name
Pre-Owned Engagement Rings: Reasons To Say Yes!
Description
An engagement ring is always and important and meaningful purchase. Just like all relationships, every one can be different. They come in all shapes, sizes and styles. A vintage or pre-owned engagement ring, is a great way to find a unique and stylish ring that gets you more value for your money. There are several reasons to say yes to pre-owned rings: One-Of-A-Kind. Vintage rings provide a uniqueness that can't be found in new rings,…
Author
Publisher Name
Publisher Logo