Collateral Loan,Luxury Watches
How Much Is Your Vintage Luxury Watch Worth?
Posted on August 24, 2015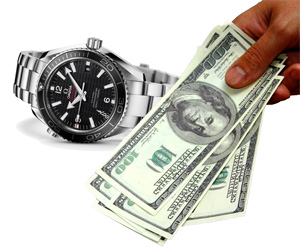 Do you own a vintage luxury watch and wonder how much it's worth? You're not alone. Many people receive luxury watches as a gift or an inheritance and have no clue as to the value of the timepiece. Is it possible you're sitting on a goldmine? With the popularity and collectability of luxury watches gaining worldwide, chance are increasingly in your favor that you are.
Most people would instantly recognize a brand name that holds value: Rolex, Cartier, Omega, Breitling, Panerai, Patek Philippe and others. However, there are many other factors that affect the value of your luxury watch. The year, model, condition and other factors play a large part in determining just what your watch is worth.
Jewelry-N-Loan in Costa Mesa can help you determine exactly what your watch is worth on the market. Our experts have years of experience and expertise in working with luxury watches of all kinds. Understanding the true worth of your watch will be very helpful should you decide to sell it or get a collateral loan against it. Jewelry-N-Loan can help you with all of this by giving you a fair and honest price for the particular vintage luxury watch you bring us. We also work with fine jewelry, diamonds and other precious gemstones. So if you live in and around Orange County, make sure to stop by Jewelry-N-Loan!
Summary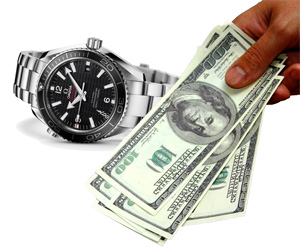 Article Name
How Much Is Your Vintage Luxury Watch Worth?
Description
Do you own a vintage luxury watch and wonder how much it's worth? You're not alone. Many people receive luxury watches as a gift or an inheritance and have no clue as to the value of the timepiece. Is it possible you're sitting on a goldmine? With the popularity and collectability of luxury watches gaining worldwide, chance are increasingly in your favor that you are. Most people would instantly recognize a brand name that holds…
Author
Publisher Name
Publisher Logo