Deal of the Week
Breitling Emergency Superquartz – $4,000
Posted on July 11, 2016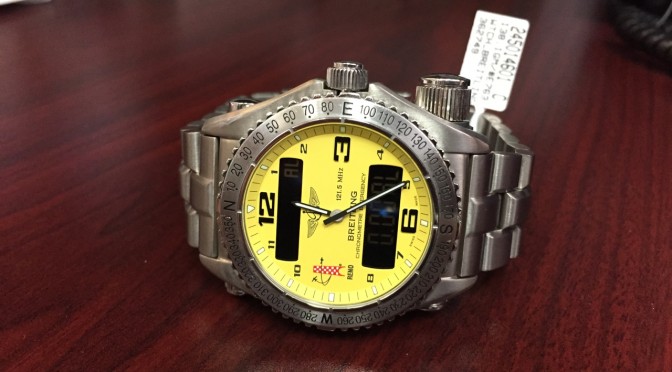 For this Deal of the Week, we are selling a handsome Breitiling Emergency Superquartz in very good condition. The Emergency has a built-in micro-transmitter broadcasting on the 121.5 MHz aircraft emergency frequency and is designed to complement the distress signalling equipment of any aircraft. Following a crash the Emergency will broadcast a signal on which rescuers can home in. The transmitter is activated by unscrewing a protective cap and pulling the antenna out fully. The watch is made from titanium and comes with the original protective pouch.
This watch retails for $6,710.
Case: Original Breitling titanium case; 43mm in diameter
Movement: Breitling 76
Bracelet: Original Breitling Professional Titanium II
Condition: Very Good
Dial: Original Breitling 'Reno' Air Race Limited Edition
Bezel: Original Breitling titanium bidirectional
Pictures: All the photos are of the actual watch for sale
Please note we are a high volume operation with a large and often-changing selection of watches and jewelry.  We make every effort to update listings as soon as the item is sold and you are welcome and encouraged to call in advance to confirm that it is still available.  We do offer these beautiful pieces on a first-come, first-served basis.  Rest assured though that even if this piece has been sold by the time you make it to our showroom, there will always be many others to pick from!
Summary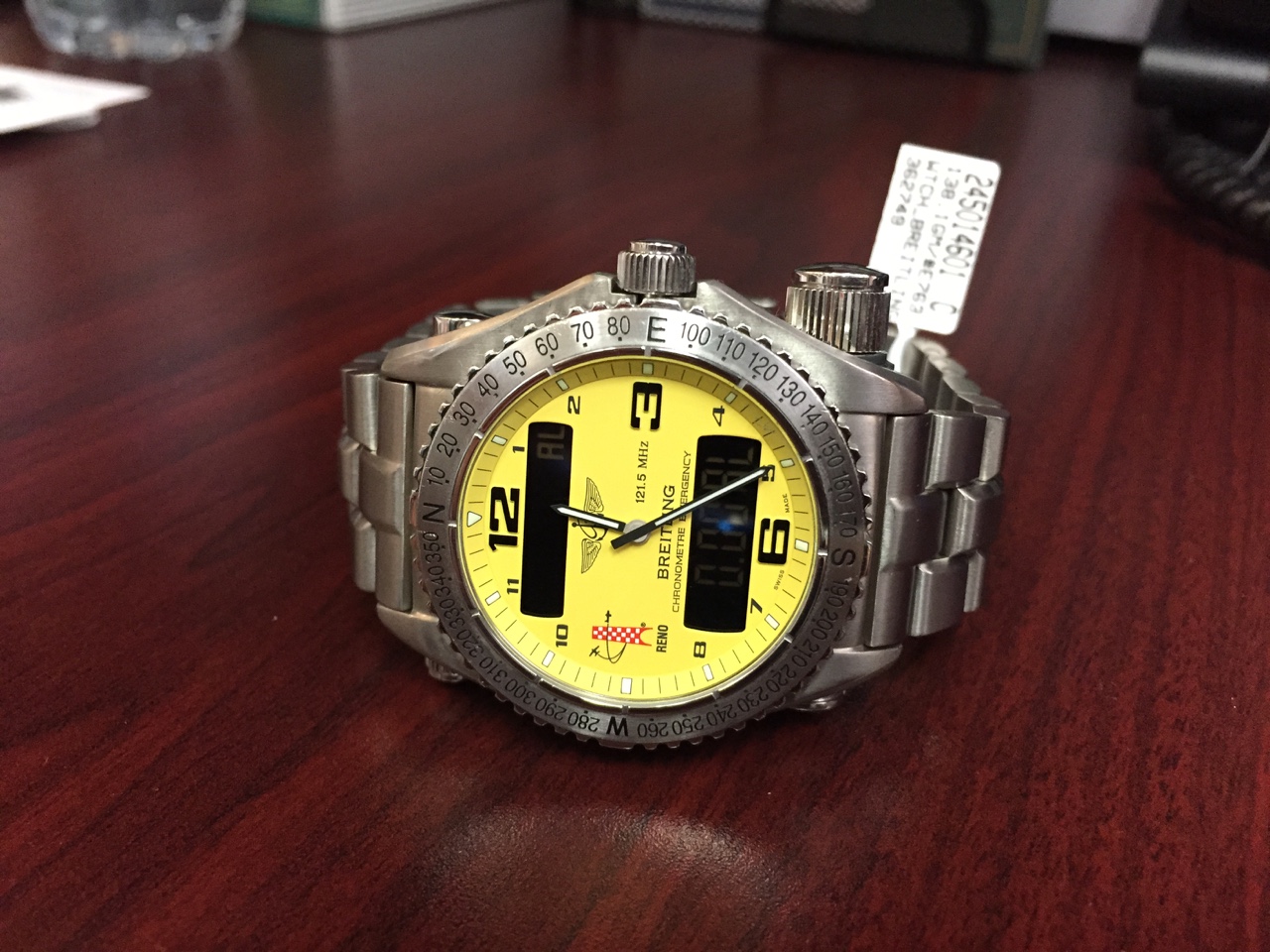 Article Name
Breitling Emergency Superquartz - $4,000
Description
For this Deal of the Week, we are selling a handsome Breitiling Emergency Superquartz in very good condition. The Emergency has a built-in micro-transmitter broadcasting on the 121.5 MHz aircraft emergency frequency and is designed to complement the distress signalling equipment of any aircraft. Following a crash the Emergency will broadcast a signal on which rescuers can home in. The transmitter is activated by unscrewing a protective cap and pulling the antenna out fully. The watch is…
Author
Publisher Name
Publisher Logo