Coins
About the American Gold Eagle
Posted on July 27, 2017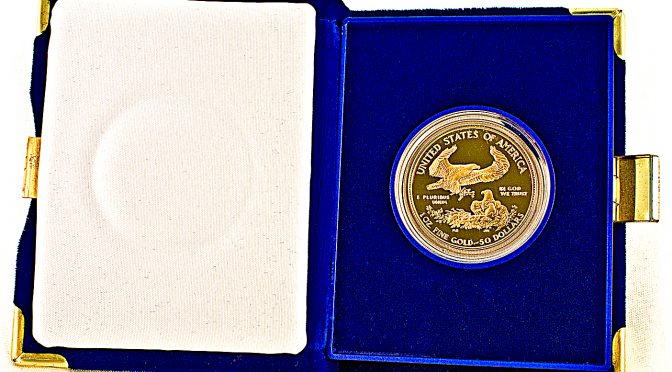 The American gold eagle is an official gold bullion coin of the United States Government and first minted in 1986. Family owned and operated Jewelry-N-Loan in Costa Mesa California is no stranger to gold, silver, and platinum coins. With decades of experience in working with unique, rare, and important coins, the pawnshop is happy to either purchase or loan against your gold or silver coins. Often asked about the details of these unique coins, below are a few quick facts about the American gold eagle.
Probably the most famous of US minted gold coins, the gold eagle was designed on the reverse by American sculptor Miley Busiek. The design has a male eagle approaching a female eagle while carrying an olive branch.
The obverse features a portrayal of a design commissioned by Theodore Roosevelt of Lady Liberty holding a torch and carrying an olive branch with the American Capitol building in the background. This was first featured on the Saint-Gaudens 20 dollar gold coin and was inspired by Greek and Roman bullion.
The American gold eagle is guaranteed by the US government to contain the stated amount of gold weight in troy ounces and must be made from gold found from inside the United States of America. Each coin must have 22 karat (or .9167) of gold and must weigh one ounce. Jewelry-N-Loan has regulated scales to accurately determine the weight and karatage of each coin that is brought into their showroom.
Typically the value of these coins are subject to the world market for gold, however some uncirculated, graded, or rare mints of these coins have numismatic value and can garner larger profits for the owners. If you have a silver or gold American Eagle, you are encouraged to contact Jewelry-N-Loan to discuss a sale or loan against these iconic coins.
Summary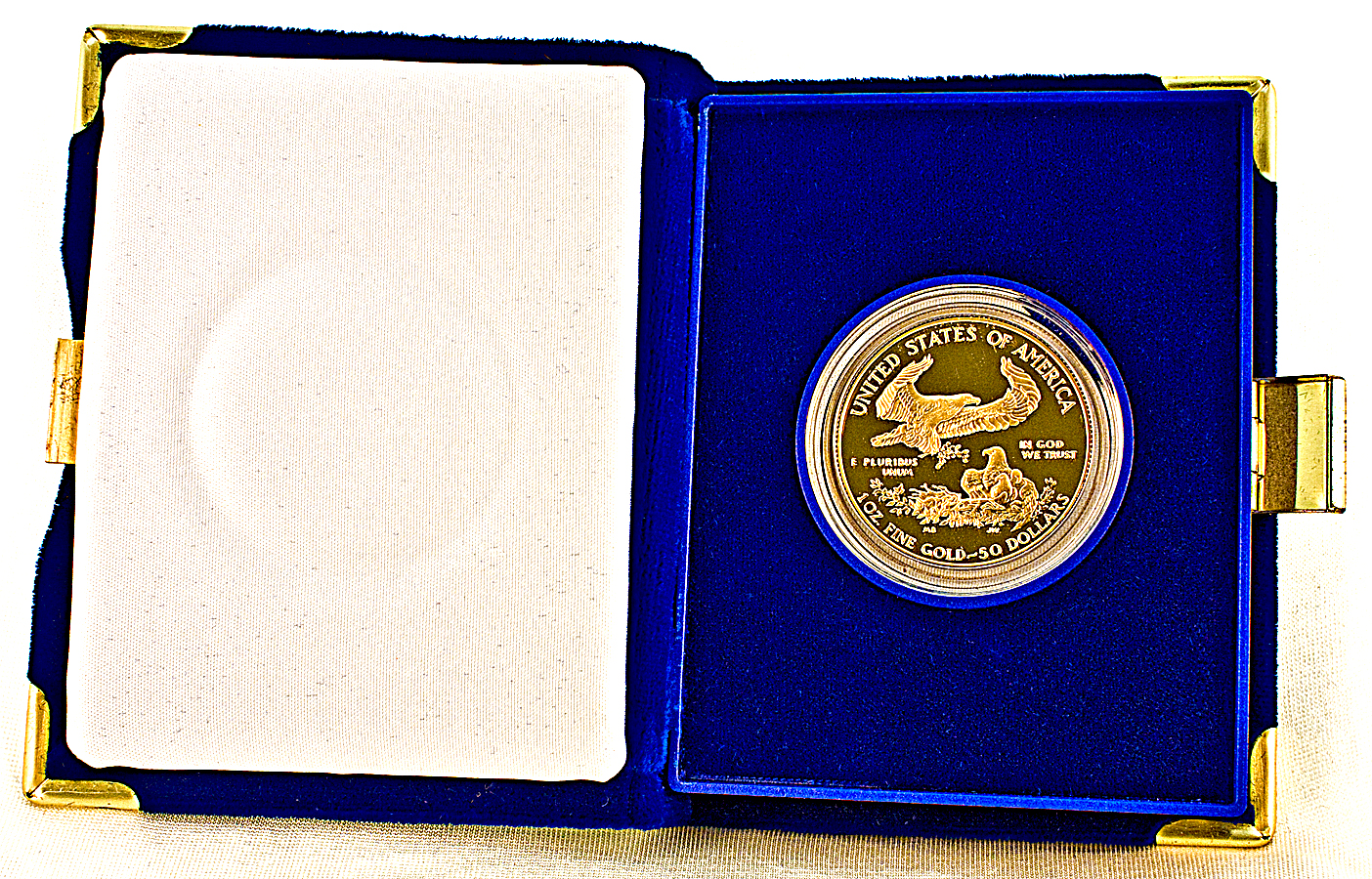 Article Name
About the American Gold Eagle
Description
The American gold eagle is an official gold bullion coin of the United States Government and first minted in 1986. Family owned and operated Jewelry-N-Loan in Costa Mesa California is no stranger to gold, silver, and platinum coins. With decades of experience in working with unique, rare, and important coins, the pawnshop is happy to either purchase or loan against your gold or silver coins. Often asked about the details of these unique coins, below…
Author
Publisher Name
Publisher Logo